What is the Baja Biosana Re-Boot Camp? Read More Below…
The breath is like a thread…and you can follow it right back to your source… It is time for everyone who is ready to stop settling for less.
• To stop pretending to be anything but magnificently divine
• To claim your creative energies and healing powers
• To awaken and to live your purpose and mission in this life
• It's time to step up, to lead, to set a new standard, to live love!
This program is for anyone who is feeling the pull of their spirit
• Are you willing to embody your divine potential?
• Are you ready to let go of your limiting thoughts, beliefs, and feelings
• Are you ready to break through to your maximum potential?
• Are you prepared to fulfill an ancient promise to yourself?
• Do you wish to manifest your heart's desire?
The energy we access through the breath can wake us up
• It can dissolve our limitations and blocks
• It can clean us out, lift us up, and bring us home
And, as luck would have it, science is now meeting spirit in the breath… We will be integrating cutting-edge, science-based breathing techniques as well as spiritual exercises during this powerful training in nature…
It's time to take a quantum leap and to let everything serve you in your Liberation and Self-Realization!
The retreat will include:
Basic and Advanced Breath and breathing practice; insights and exercises from more than six major schools of breathwork; individual, paired, and group work; live/raw food introduction and consulting; mind-body processes; emotional clearing; coaching, facilitation and leadership skills; natural living and organic gardening course; relationship development; community building; personal mission, vision, and values clarification; energy work, spiritual practice; native ceremonies; healing with the elements; mountain hiking, hot springs, ocean days, tourist activities, and more…
Find out more about the retreat venue at BajaBioSana.org.
http://bajabiosana.com/
Breathe with Dan Brulé
Engage with the world's leading breathwork pioneer, Dan Brulé,
to transform the way you think about THE breath AND BREATHING.
You are welcome to all or any part of the Breathwork Trainings and Lifestyle Re-
Education programs offered at our Baja BioSana RE-Boot camp.
Contact Us for Details
RE-BOOT CAMP DATES
Announcing 3 week – long retreat programs: 
1-7 February 2017
8-14 February 2017
15-21 February 2017
Register early because participation will be limited to only 6 people each week!
These 7-Day Breathwork Immersion Programs will include 5 days of focused training, including a minimum of 4 hours each day of one-on-one, paired, and group breathwork sessions with Dan and other trainers.
We will make use of the healing power of nature, and you will be invited to take part in Baja Bio Sana community events and projects. The program will also include two free days for touring, sightseeing, community activities, and personal time. All the great masters, saints, and prophets went into the desert to find solace and inspiration. Welcome to our oasis in the desert!
Tuition for these all-inclusive one-week training programs is $4500 USD. This includes food, camping accommodations, and training. We are offering a big discount for early registrations.
We will also offer a Special 21-Day Training/Retreat for a maximum of 6 people during this period. Three of those spots will be offered to Practitioners or Practitioner Candidates willing to assist in the program and work as support staff in exchange for their training.
For more information on this contact office@breathmastery.com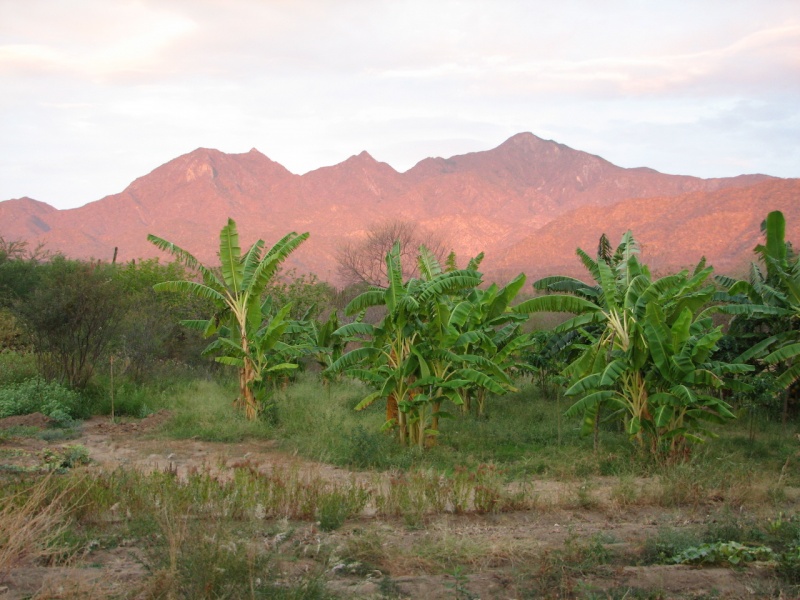 Baja BioSana in Baja, Mexico
Baja BioSana is located on the southern tip of the Baja Peninsula, nestled into the foothills of the LaLaguna Mountains. The 11,600 Ha (28,664 Acre) LaLaguna Biosphere Reserve is practically our backyard, and we're located in between the small villages of Agua Caliente and El Chorro – about 9 Km above the town of Santiago.
Baja BioSana is located about 30 minutes from local beaches on the La Ribera side of the East Cape. It is a 3-hour drive from La Paz (The state capital of Southern Baja), 60 minutes from San Jose del Cabo and 90 minutes from Cabo San Lucas.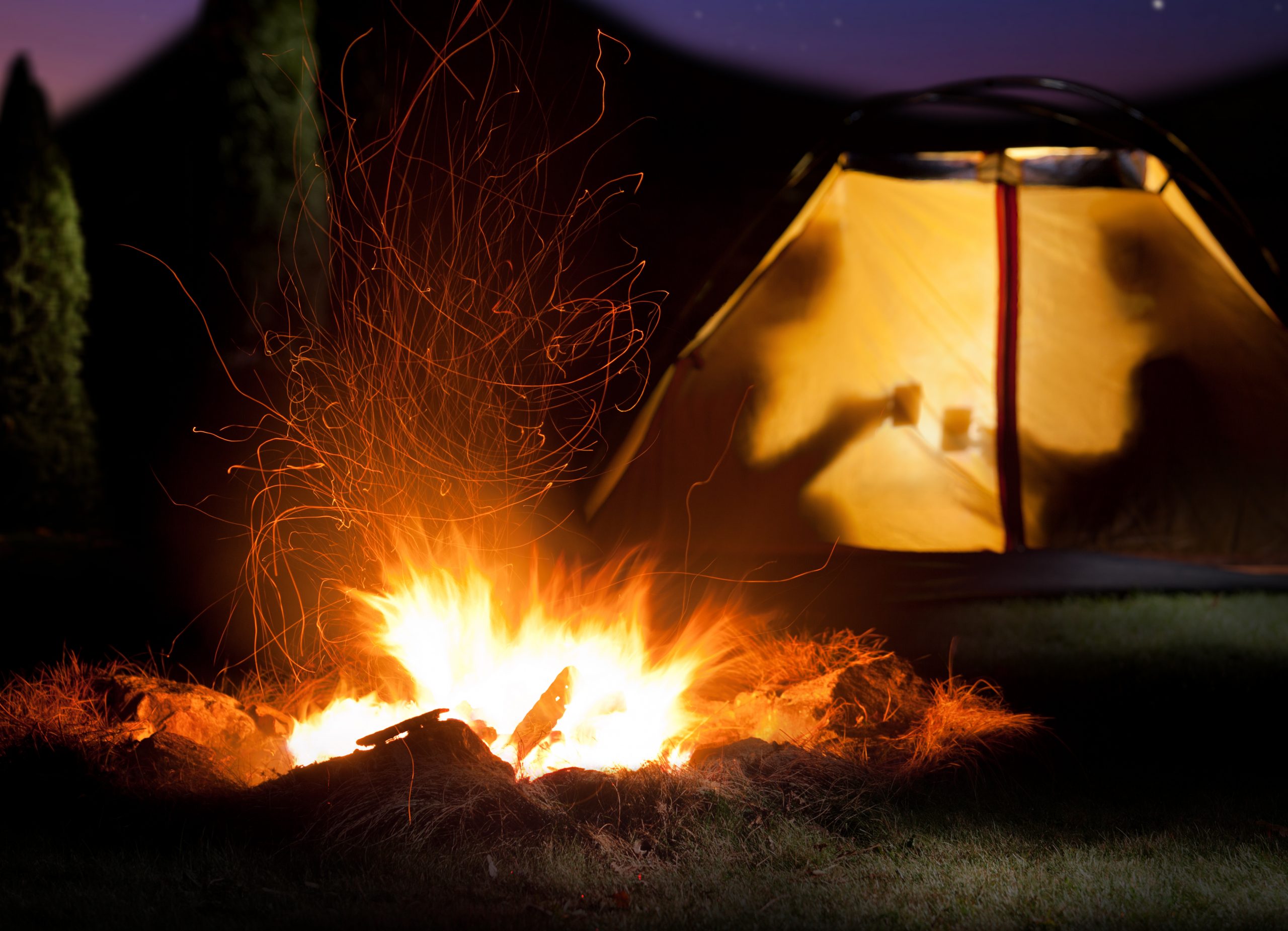 Camping
If you are ready to truly connect to nature (and save money in the process), we will provide all the supplies you need for camping comfortably in this beautiful setting.
No additional charge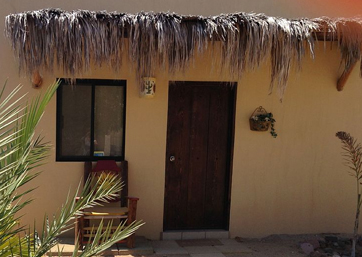 Housing
If you want to relax in a room in a nearby inn during the off hours of our transformative re-boot camp, then please let us know as soon as possible so we can reserve your room.
Additional charges apply
BAJA BIOSANA RE-BOOT CAMPS
Join Us and Transform Yourself and Your World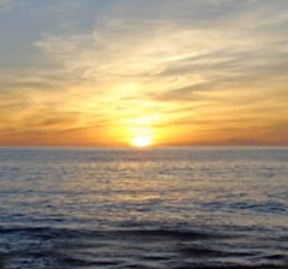 GLOWING REVIEWS FROM
PAST RE-BOOT CAMPERS
——————————-
"Spent the week camping @ Baja Bio Sana….what an incredible experience!"
Dave Horn
——————————-
"Awesome!"
Emily Romaine
——————————-
I found again a "total" smile
"The breathing training has given me bright eyes. (I never had such brightness in my eyes!) And I found again a "total" smile that I lost about a year ago after a burnout and sudden ending of a relationship. Step- by-step the breathing sessions allowed me to find serenity, to get loose from this relationship with no more guilt, waiting or worry.
The session offered me so many beautiful moments: merry, soothing, encouraging, exciting, delicious… At one particular point I felt such space and freedom, which generated an "inflating" of my heart… The week in your presence was like an accelerating flight toward who I am, and its expression. Thank you so much Dan!"
Claire, France
——————————-
Everything became very clear about my mission.
"I have this nice feeling that my breath has expanded… Like my lung capacity has expanded. And also the love that I share, give and receive from the world has expanded and also my patience… And to the same extent, the power of my feelings became stronger… And who knows what else! Because it seems like a lot of things are moving…
The strongest and easiest spiritual practice I have ever found! I managed to bring in relaxation and love through my breath. I was able to let go of all my negative feelings and learned how to be in harmony with my spirit right now in the moment! Everything became very clear about my mission. I touched a deep understanding about everything that has happened in my life. I felt a strong and clear experience of oneness and joy!"
Eliza, Retail Manager, Romania
——————————-
I recommend him most highly
"Working with Dan was profoundly moving… It was a total revelation… Dan has honed the process and made it accessible to more people in this urgent time of acceleration: we no longer have the time for the stories. We must get down to the breathing and trust that the breath will heal us. So efficient, so simple, and yes, so blissful. I recommend him most highly, and thank him for the great research and work he is doing."
Richard Bachand, France
——————————-
Something changed in my life
"I am very grateful to you. I feel that something turned, something changed in my life. Seems to me that I stopped being afraid. And I like this state very much. Everything you said was very important for me. I thought that everything you said was for me."
Lida, Lithuania
——————————-
Such relief from deep seated trauma
Who would ever have imagined that "sucking in air", the very thing that we do so unconsciously, when done in a consciously controlled manner would bring about such relief from deep seated trauma instilled more than 30 years ago.
Thank you for the gift of providing me with an opportunity to let go of something so dark and evil……something so limiting……and something so stifling……. The value of which cannot be measured by the perception of a potential benefit by a non-participant, but only by one that has invested the time and money to truly experience the power of "Breathwork". I would love to build this process into my practice, with your help.
With Friendship and Love……
Dr Michael Venter Ph.D (AM); M.Sc. (UK); MA (SA); CMTA; FDN
——————————-
Read more at
BreathMastery.com/Testimonials
Contact Us for Details